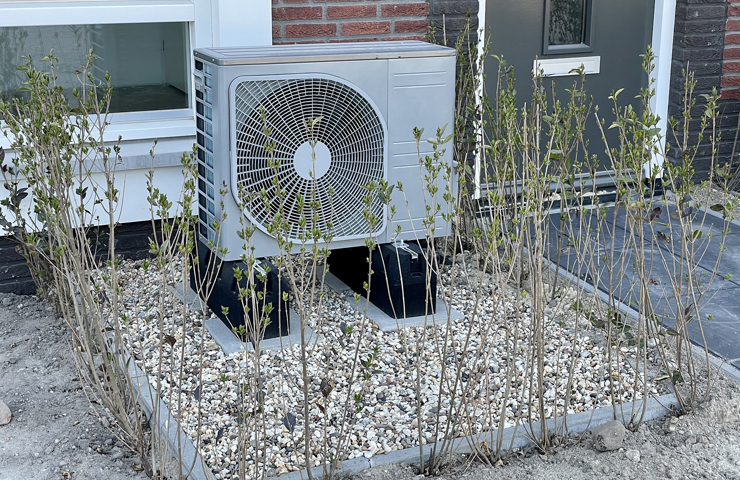 New proposals to 'make heat pumps cheaper'
Some homeowners and small businesses could soon find it cheaper and easier to install heat pumps under new proposals from the Government.
The Department for Energy Security & Net Zero (DESNZ) has issued a consultation on proposals to amend the Boiler Upgrade Scheme by varying the levels of grant available depending on property type or existing fuel source.
DESNZ is also consulting on whether to remove the current need to install loft or cavity wall insulation first, and whether biomass boilers with a cooking function should become eligible for the Scheme.
Lord Callanan, Minister for Energy Efficiency and Green Finance, said: "Heat pumps are a vital tool in cutting the carbon emissions from people heating their homes, while also helping to drive down costs and boosting our energy security.
"While a heat pump can be installed for a similar price to installing a gas boiler, the support we've put in place means it is an option for more and more households. Today's changes will mean even more people could benefit from making the switch, offering them the option for a low-emission, low-cost form of heating their homes."
The government's £450m Boiler Upgrade Scheme was recently extended until 2028 and currently offers grants of £5,000 towards the installation of an air source heat pump; £6,000 off a ground source heat pump; and £5,000 off a biomass boiler. Consumers can also receive a zero VAT rate on installations.
Henk van den Berg, Strategic Business Manager, Heating & Renewables – Daikin UK, commented: "We welcome the Government's consultation to improve the Boiler Upgrade Scheme. The scheme is making an important contribution to increasing the take-up of low carbon heating. We believe that there is much of merit in the consultation and will respond to it in due course.
"We would, however, urge the new Energy Secretary, to include hybrid heat pumps in the scheme. Hybrids are the quickest and most effective way to decarbonise existing properties. They also require lower levels of support to make them attractive, making the Governments funding go even further."
Engineers, manufacturers and the wider industry are now being invited to offer their views on the government's proposed changes to the Boiler Upgrade Scheme, with the consultation open until 12 October.