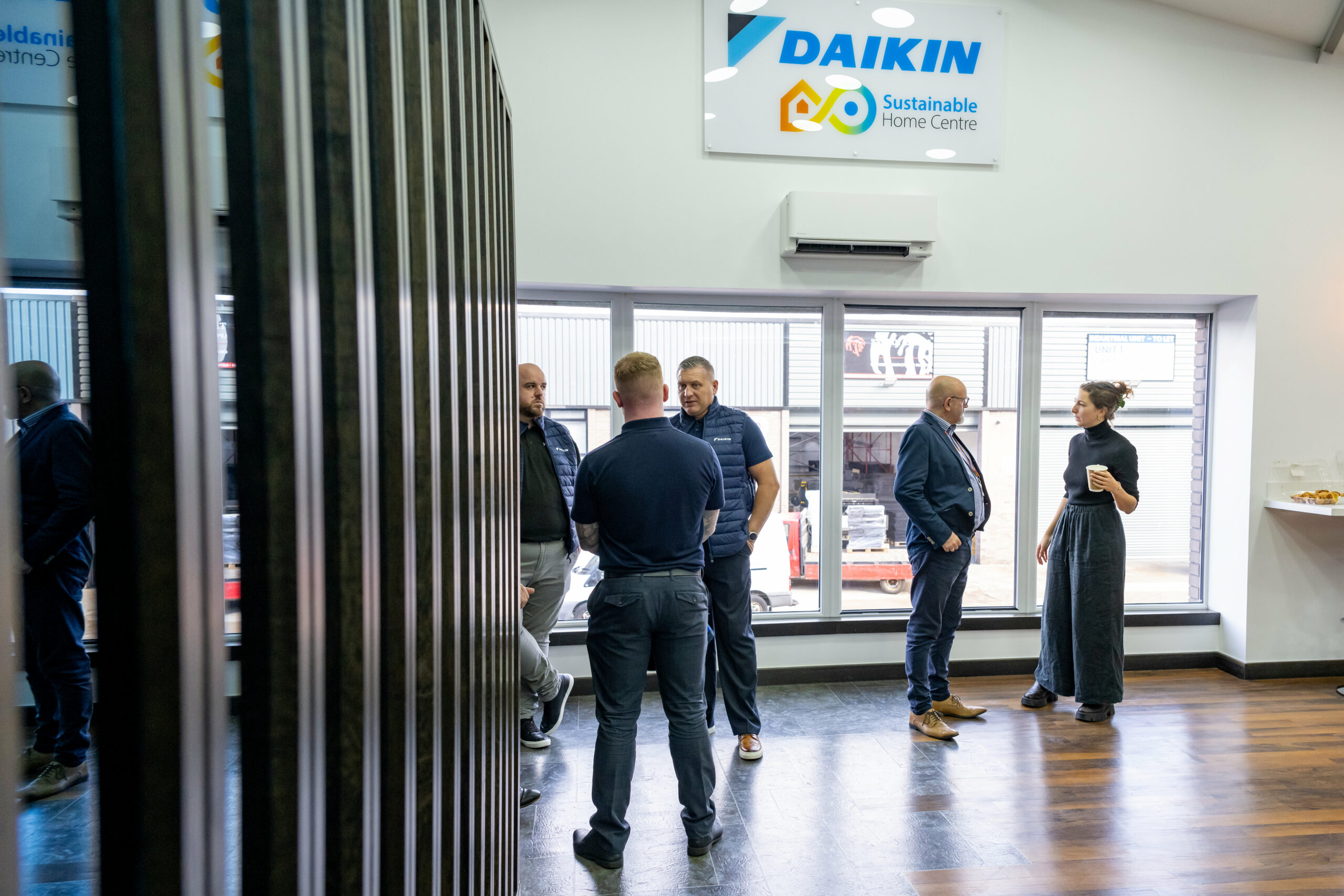 Daikin adds new centres to its Sustainable Home Network
Daikin UK has opened the doors to four new centres as part of its now 35-strong national Sustainable Home Network.
The company is partnering with builders' merchants, heating specialists and energy companies across the UK to create walk-in locations for homeowners to get to grips with the benefits of renewable heating solutions. Once they've identified the best solution for their home, they are partnered with a trusted local installer.
The new centres have been opened in partnership with Plumbco in Northampton, Aberdeen Training Centre in Aberdeen, LBS in Port Talbot, and Tucker French in Surrey.
Local installers can use the centres to access free training and resources to help them diversify into renewable heating solutions. They will also receive lead generation and homeowner enquiries through the centres.
The growth of Daikin's Sustainable Home Network comes during growing demand for heat pumps, boosted by the Boiler Upgrade Scheme, the Home Upgrade Grant and the removal of VAT on heat pump installations.
Iain Bevan, commercial manager – Heating & Renewables at Daikin UK, said: "Our new openings follow a busy year for launches across our network. The Sustainable Home Network allows specialist low-carbon heating businesses to step up and help the nation achieve its net zero goals. Being able to discuss heat pump technology and their significant cost savings in person is vital, as is knowing that it will be installed by a highly trained professional – which is what our Sustainable Home Network is all about."
Other benefits to installers of joining the network include dedicated technical support, sales-ready leads, business support, and special offers. For example, Daikin is offering £250 to MSC-certified installers each time they fit a Daikin air-source heat pump in England, Scotland or Wales. The scheme is directly linked to the Boiler Upgrade Scheme and the Home Energy Scotland Scheme. In Scotland, the eligible products also include hybrid boilers.
New installers will also benefit from 40 per cent off the first heat pump unit purchased at a local centre and commissioning support for the first installations.