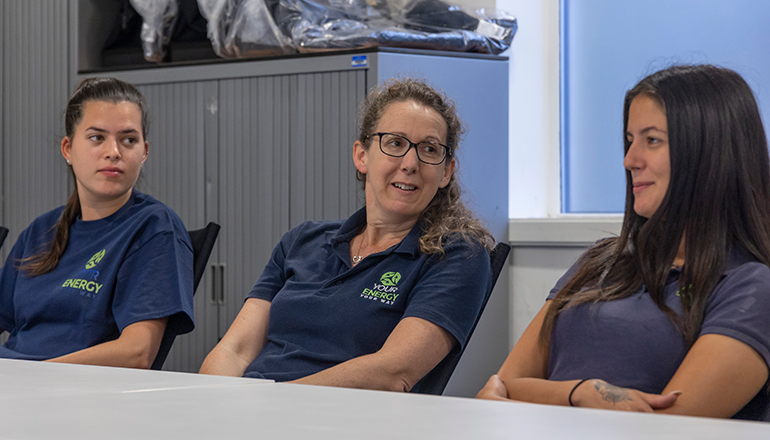 Samsung and social enterprise team up on low-carbon trainee programme
Samsung Climate Solutions and social enterprise Your Energy Your Way (YEYW) have joined up on a trainee scheme designed to help boost the number of low-carbon heating installers.
It's designed to help close the skills gap by attracting a more diverse pool of technicians, especially women. By providing more supportive learning environments and access to a range of role models, the new traineeship aims forge an alternative path for those wanting to re-train or enter the industry.
The trainees were welcomed to Samsung House and Training Centre in September for an induction day to kick off their traineeship.
At the event, Leah Robson, managing director of Your Energy Your Way, said: "My personal experience is one of becoming an accidental expert in the low-carbon heating installation business. Over the past 10 years, assisting with and then running my own firm has taught me more than any MBA or college course ever could.
"We wanted to create a course that trained you to install high-quality integrated low-carbon heating solutions, drawing on electrical, plumbing, technical, design, software, sales and customer service skills.
"We think we have found a solution by designing a training programme that is rooted in real-world experience, combined with payment of the Living Wage, to bring new entrants of all ages and backgrounds into the industry. And we are very, very excited to be launching the traineeship today with our first trainees."
Samsung will provide training, support and product awareness as well as mentorship. Trainees commit to two years of learning on the job and formal training via BetaTeach's Learning Experience Platform. They will develop skills in installing heat pumps and solar panels, and learn from the Your Energy Your Way team across installation, customer service and maintenance.