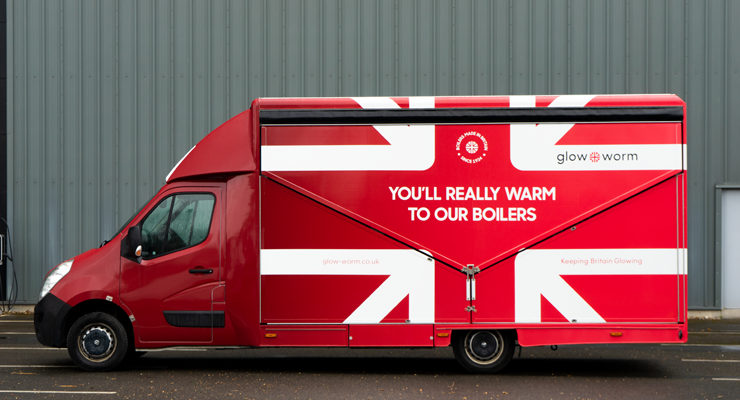 Glow-worm goes on tour
Glow-worm is visiting plumbing and heating merchants across the UK as part of its latest tour.
The tour began in Oxfordshire in June, with Glow-worm's vans visiting 96 different merchants over a 12-week period to give engineers the chance to see its latest products and chat to their regional business manager.
Engineers will also have access to exclusive giveaways and an extended £70 cashback offer when purchasing Glow-worm's Unbelievabundle, which comprises an Energy boiler, flue, filter and a 10-year guarantee, together with a Climapro2 weather compensating control.
Any engineer who signs up to Club Energy, Glow-worm's loyalty programme, can get £25 cashback on their first Energy bundle registration, as well as an additional £50 cashback that comes as standard on the bundle when registered on Club Energy.
To find out when the Glow-worm tour is visiting a merchant near you, visit www.glow-worm.co.uk/trade/club-energy