Plumb and Parts ErP calculator live
in News
— 25 Sep, 2015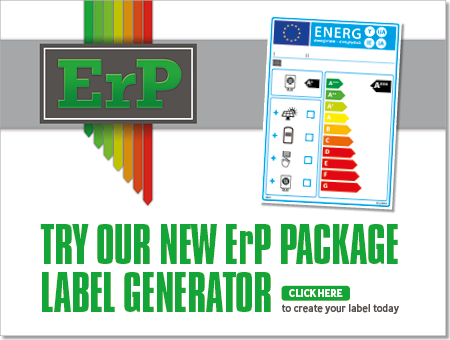 The ErP Directive is going live on 26 September. The new Directive is for ecodesign and energy labelling of space and water heaters, ensuring they meet minimum efficiency requirements, and are mandatory for all 28 countries in the EU.
Many heating products are affected, including gas and oil boilers, cylinders, heat pumps and solar thermal cylinders. Manufacturers are responsible for ensuring their products are prepared for the new legislation change, including those that incorporate modulating pumps. They are also responsible for ensuring their products have compliant energy labels, which must be clearly visible on the product at the point of sale. Each product must also include a fiche of energy efficiency information documents.
Heating engineers who supplying a complete heating system must now calculate and issue system/package efficiency labels. In order to make this easier, Plumb and Parts Center have developed an online package calculator and label generator.
The calculator is straightforward and suitable for smart phones and tablets. ErP package labels and fiches can be produced simply by entering the efficiency ratings of the system components. They are then saved as PDFs, which can be emailed to your customer.
Also included in the Resource Zone are videos, with a quick recap of what ErP is, easy links to more articles on ErP, and the supplier zone, for information on manufacturers' ErP-rated products.