DECC dissolved but questions remain over energy policy
in News
— 15 Jul, 2016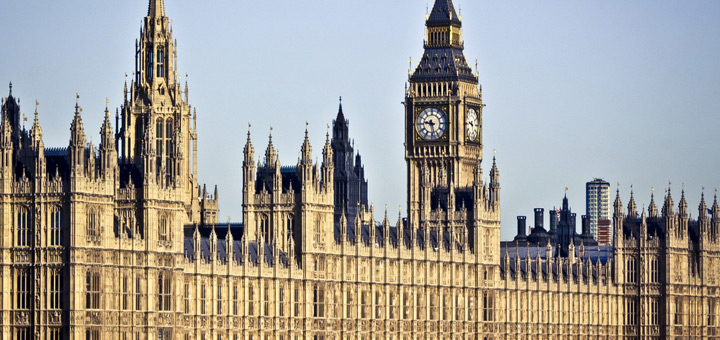 The Department of Energy and Climate Change has been abolished as part of new PM Theresa May's sweeping Cabinet changes. Much of its function, and those of the Department for Business, Innovation and Skills, are being absorbed into a new Department for Business, Energy and Industrial Strategy.
DECC's former head and Energy Secretary Amber Rudd was promoted to Home Secretary, while its minister and former Conservative leadership candidate, Andrea Leadsom, moved to head Defra, the Department for Environment, Food and Rural Affairs.
The dissolution of DECC came eight years after its creation by then PM Gordon Brown. There's no doubt that it had a chequered time, and trying to fulfil the government's statutory obligations under the Climate Change Act 2008 was never going to be easy. A raft of low-carbon initiatives came and fell by the wayside, including its zero-carbon buildings policy.
Its flagship Green Deal initiative, launched in 2013, saw its funding cancelled and recently came in for strong criticism from the National Audit Office, which said: "The Green Deal design not only failed to deliver any meaningful benefit, it increased suppliers' costs – and therefore energy bills – in meeting their obligations through the ECO scheme."
More recently, the department had been consulting with the industry on the future of the Renewable Heat Incentive, and work was under way on a new domestic heating policy.
The new department is likely to take on a broad sweep of DECC's work on carbon targets, climate talks and energy subsidies. Its Secretary of State, Greg Clark – a former shadow minister for climate change – said: "I am thrilled to have been appointed to lead this new department charged with delivering a comprehensive industrial strategy, leading government's relationship with business, furthering our world-class science base, delivering affordable clean energy and tackling climate change."
Former ministers and MPs were quick to react to the changes. Former Labour leader Ed Miliband said, via Twitter: "DECC abolition just plain stupid. Climate not even mentioned in new dept. title. Matters because depts shape priorities shape outcomes."
Green Party MP Caroline Lucas described the move as: "A serious backwards step. Climate Change needs a department and a Cabinet Minister, not a corner of an office."
But former climate change minister Greg Barker was more bullish, tweeting: "Bringing climate under the same roof as whole economy makes huge sense."
Meanwhile, the chair of Parliament's Energy and Climate Change Committee, Angus Brendan MacNeil MP, said: "My Committee's reports have recently identified serious concerns about reduced investor confidence in the UK energy sector. An historic agreement at COP21 in Paris last November still requires ratification, and the fifth carbon budget is still yet to be set in law.
"While Members of my Committee differed in their views on the European Union, the immediate impact of the vote to leave has been to amplify uncertainty at a time when major investment is needed to deliver affordable, clean and secure energy. In this context, I am astonished at the Prime Minister's decision to abolish DECC.
"DECC's disappearance raises urgent questions. To whom falls the central statutory obligation, contained in the Climate Change Act 2008, to reduce the UK's carbon emissions by 80 per cent from their 1990 baseline? Which department will take responsibility for the energy and climate aspects of negotiations to leave the EU? Who will champion decarbonisation in Cabinet? Who will drive innovation in the energy sector?"