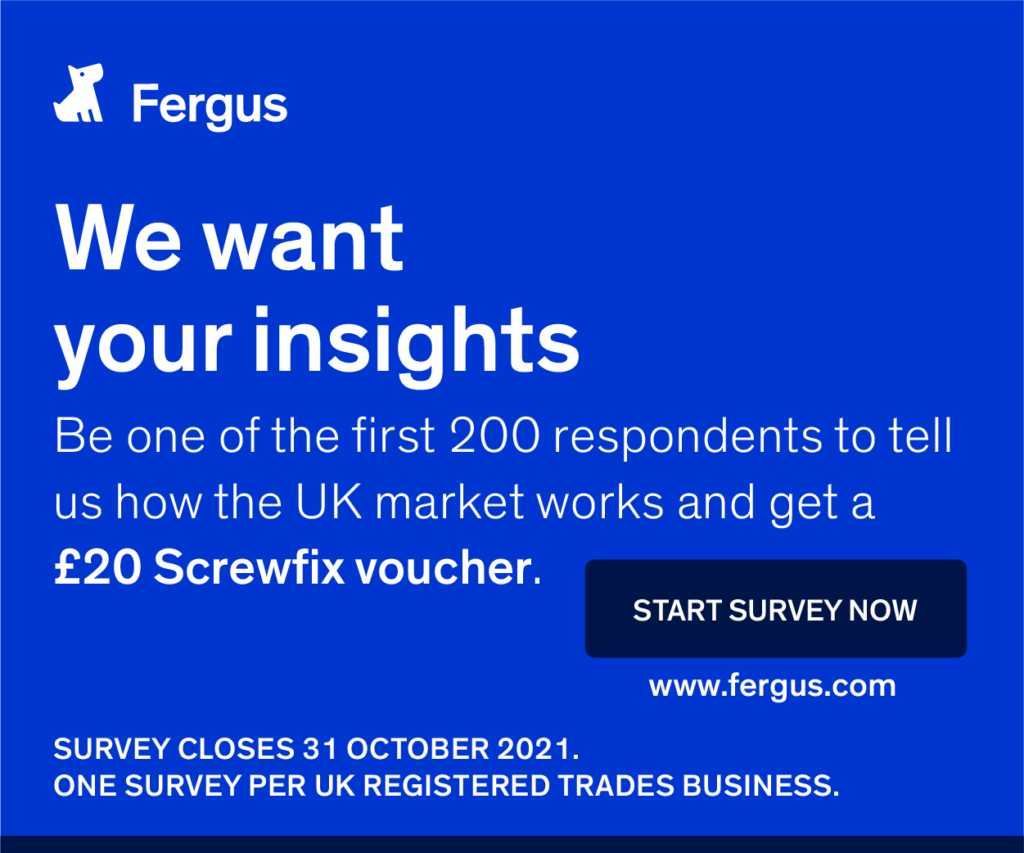 Promoted content
Fergus, a leading job management software for tradespeople in New Zealand and Australia, has landed a team in Manchester and is growing in the UK. They are keen to understand the opportunities and challenges facing you as a tradesperson through a quick online survey.
The survey asks about your views on your business, how you look for software, how you're connected to the many marketing options out there, and where you go for advice.
The first 200 survey respondents will receive a £20 Screwfix voucher by email. But be quick – the survey is only open until 31 October.
Complete the survey now to help Fergus shape their future in the UK, and ensure more software choices for growing profitable trades businesses.