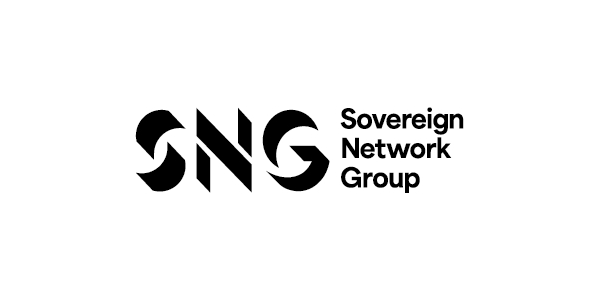 Commercial Heating Engineer
Circa £45,000 salary plus a Welcome Bonus up to £1,000
About Sovereign Network Group (SNG)
We are thrilled to have joined forces with Network Homes in October 2023, which now places us as the 6th largest housing association in the UK. Sovereign and Network Homes have come together as SNG (Sovereign Network Group) – an organisation that takes the best of both and makes it even better. With over 82,000 homes we deliver services to in excess of 210,000 customers across the South East and South West.
This is an incredibly exciting time to join us as Commercial Heating Engineer as we continue to deliver against our Sector Leading 'Homes and Place' strategy, transforming how we operate and organise ourselves, delivering safe service and affordable housing to our customers.
The role
We're looking for a Commercial Heating Engineer to work as part of our award-winning Property Team. You will report to the Technical Manager – Gas Commercial – and work out of our offices in either Dorset, Newbury or Basingstoke.  The role will involve travelling to our sites, covering all our localities in the South, South West England and Isle of Wight.
As the Commercial Heating Engineer, you'll be responsible for carrying out commercial gas servicing work and heating breakdowns within our communal plant rooms and properties, in accordance with prescribed work schedules. You will also assist with the installation of commercial central heating, hot water systems and other heating appliances. As well as the technical responsibilities, a key part of the role is to keep both external and internal customers updated on progress of your work. You'll do all of this while delivering exceptional customer service, following the Gas Safety regulations and SNG's established standard procedures.
We will provide you with a van and fuel card, and all relevant tools to carry out your job.
What's in it for you? Amazing benefits!
• £335 yearly Tool Allowance
• Welcome bonus up to £1,000
• Competitive on-call and overtime allowance
• Uniform and PPE
• A van and fuel card for business travel
• iPhone and iPad
• Company pension scheme will be matched up 12% (that's around £5,000 on top of salary into your pension per annum)
• Life cover 4x your salary
• 25 days paid holiday plus bank holidays + extra day every year up to 30 days
• Opportunity to buy/sell up to 5 days holiday per year
• Private medical insurance with options for family cover, dental insurance and critical illness cover
• You'll also get £450 flex-pot annually to spend on what other benefit you'd like! Gym, Shopping, or just spend it on your hols!
What we're looking for
• Demonstrable commercial experience
• Experience of working both as a team and independently
• Confident in using IT technology such as iPads
• The ability to drive a company van with a full and current UK driving license.
• The following gas qualifications:
– CCN1, CPA1, CENWAT, CODNCO1, TPCP1A, CIGA1, ICPN1
• Ideally, you'll also have the following qualifications:
– TPCP1, CDGA1, COCNPI1LS, INSTALLER/COMMISSIONER – NG.
This role is subject to a satisfactory licence check, essential qualifications check and a basic disclosure.
At Sovereign Network Group, we are passionate about inclusion for all and creating a workplace where everyone can thrive, whatever their personal or professional background. We encourage applications from all. We believe that diverse talent makes us stronger.
You'll get access to plenty of training and development opportunities so you can build the skills and knowledge to enjoy a fulfilling career.  
Please take a look at our website to learn more about us and our values. You can read the full job description and apply here.