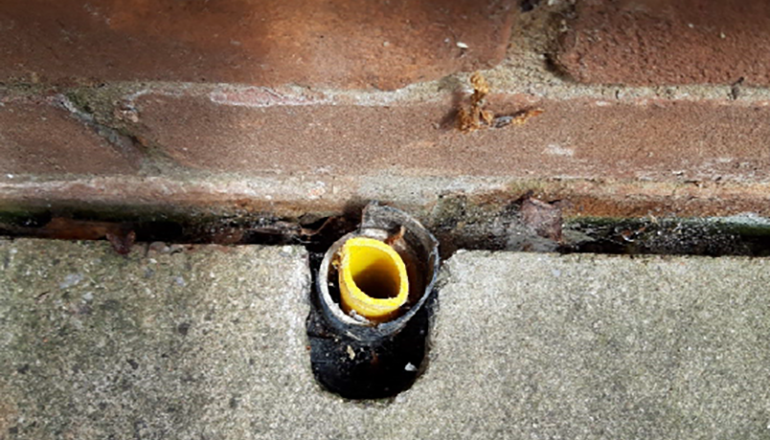 Illegal fitter carried out gas work despite serving suspended sentence
An illegal gas fitter from Essex has been given a suspended prison sentence, fined £22,500 and ordered to pay £40,000 in costs for carrying out gas work despite having been banned from doing so and having been convicted of the same offences previously.
Chelmsford Crown Court heard that Joshua Pitman, from Billericay carried out work in April 2020 at a house in South Woodham, Ferrers, that included installing gas pipework.
The HSE investigation found that Mr Pitman did the work while he was still serving a suspended jail sentence for work he carried out in November 2016. At that time, he was banned from carrying out gas work unless he was Gas Safe registered, and served with a Prohibition Notice, which he breached in April 2020. Mr Pitman has never been registered nor was he competent.
Joshua Pitman, from Billericay, Essex, pleaded guilty to breaching Section 33 of the Health and Safety at Work etc Act 1974 and Regulation 3 of the Gas Safety (Installation and Use) Regulations 1998. He was sentenced to 16 months in prison, suspended for two years, fined £22,500 and ordered to complete 200 hours of unpaid work.
He was also ordered to pay costs of £40,000 and £5,810 in compensation to the property's resident Andrew Parsons.
HSE inspector Connor Stowers said: "Joshua Pitman undertook gas work which he knew to be illegal and that he was not registered to do."
Mr Parsons said: "[This] caused a lot of disruption for myself and my family via having to put all that work right – the involvement of Cadent, HSE and various other contributary factors that have come in to get that fixed and therefore cost a fair amount of money, but also more importantly, put my family in danger by somebody purporting to be Gas Safe registered and in fact not being and doing the work without those qualifications."