What matters to you, asks Wales & West Utilities?
in News
— 19 Jun, 2018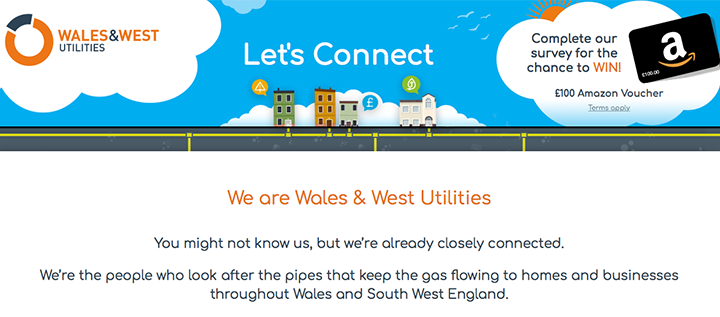 Wales & West Utilities is asking its customers – and gas engineers – to take part in its consultation about the future of the gas network and the services it provides.
The company brings gas to 7.5 million homes and businesses across Wales and south-west England. It provides the national gas emergency service in the area and invests £2 million a week looking after the gas network. It also helps to support renewable energy generation, with more than 30 flexible power stations supporting wind, solar and other renewables.
The company is asking customers to give their views on the gas emergency service, investment to keep the gas network safe and reliable and how it supports those most in need. It is also seeking views on preparing the gas network for a greener future, making sure it can continue to deliver essential services for generations to come.
Find out more in Wales & West's new TV ad here– and have your say at www.pipeuponline.co.uk