Two new centres for Baxi
in News
— 20 Mar, 2017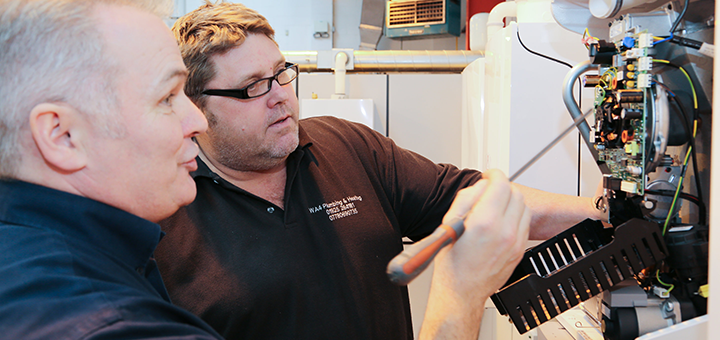 Baxi has two new centres in 2017. The Crawley training centre, a partnership with Central Sussex College, opened in January; followed by a standalone Baxi training centre in Godmanchester, Cambridgeshire.
Designed using feedback from its customers, Baxi training includes hands-on sessions, insider knowledge, tips from the trainers, and professional advice on products and troubleshooting.
Courses include free product training, repair and maintenance courses, system wiring and controls, and accredited courses such as G3 unvented cylinder training and assessment.
The new additions bring the total number of Baxi training centres to 16 in the UK and Ireland, and Baxi's own centres carrying CIPHE accreditation.
National training manager Steve Owen says: "We're delighted to be strengthening our presence in 2017 with the addition of two new centres.
"We know that engineers are busy and it can be difficult for them to keep up to date with the latest products and practices. We also know that they need training opportunities to be close to them, to avoid them having to take additional time away from work to travel.
"Our courses have been designed to help engineers acquire the skills and expertise they need to grow their businesses and keep their customers happy.
For more information about Baxi training, visit www.baxi.co.uk/trade-area/training.htm