'Stay smart about internet control security'
in News
— 29 Feb, 2016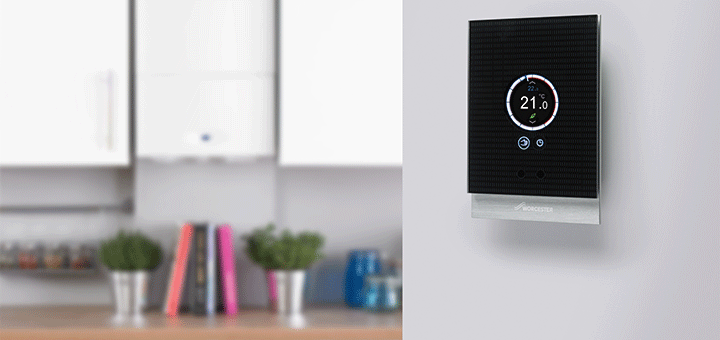 Gas engineers should take a closer look at how information is collected and treated by internet-connected heating controls, says Worcester Bosch.
The warning comes amid recent stories in the national press surrounding the security of personal data. Noting growing concern among homeowners when it comes to the increasing number of products offering internet connectivity, Martyn Bridges, director of Marketing and Technical Support, says engineers must remain informed about how information such as living patterns or the status of a device is stored.
"There is a reluctance among homeowners when it comes to the purchase of any kind of internet-connected device for their property due to fears about this information being accessed by a third party, and the example which perhaps springs to mind quickest within the heating industry is that of smart controls," says Martyn.
"With a plethora of these devices having been introduced over the past couple of years, one of biggest barriers installers face when talking to their customers about heating controls is the potential danger involved in opening up one's home to the worldwide web. While it should be made clear that there is a distinction between the information collected by heating controls and other personal devices, recent stories in national newspapers have certainly done nothing to allay homeowners' concerns.
"Indeed, these fears may not be entirely without reason. A recent report by Which? analysed the security of data within these devices and found that, in certain cases, claims that information such as a person's postcode or living patterns is encrypted may not be accurate. In other words, there is real evidence that some heating controls are fraught with insecurities, and were a homeowner to switch their device to a holiday mode, the knowledge that there will be uninterrupted entry to somebody's home could potentially be open to the outside world.
He adds: "The information stored by heating controls varies hugely, as does what is done with this data. While some information is encrypted and shared between other devices around the home, such as burglar alarms and closed-circuit television cameras, others will ensure that data collected does not leave the device.
"Many heating engineers will have already noticed a trend for homeowners to ask for further assurances about their heating controls and, at the very least, I would advise them to make sure they are aware how information is being stored in the devices they are installing. The most prudent course of action however, would be for heating engineers to make sure they are recommending controls that guarantee no information leaves the home, or even the device itself."
Worcester's Wave smart internet-connected thermostat has been designed to ensure that all data of any type remains within the controller, which means that no information enters a publicly accessible medium, the company says.