Stay safe, campers reminded
in News
— 22 Jul, 2014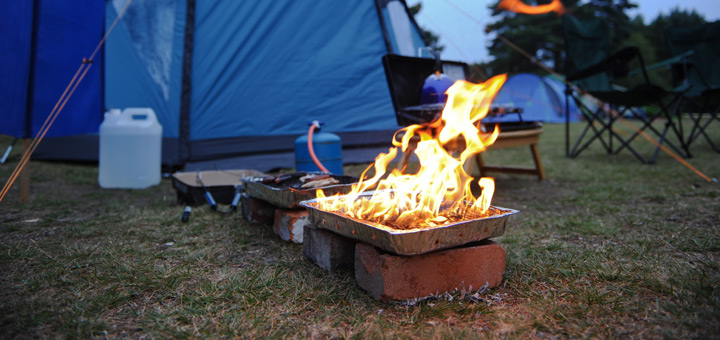 With the school summer holidays upon us, UKLPG is issuing a timely warning to people planning a camping or caravanning break to avoid the dangers of CO poisoning.
As well as warning not to bring charcoal barbecues inside tents, holidaymakers should also be vigilant with portable gas appliances such as gas lamps and gas cookers, says the trade association.
Chief executive Rob Shuttleworth says: "Research carried out by Gas Safe Register in 2013 found that many people do not understand the dangers of CO on holiday. Indeed, more than half of the people surveyed did not realise that a smoking charcoal barbecue in a tent, caravan, motor home or room can result in CO poisoning.
"More than one-third did not realise that using a portable gas camping stove inside can be a potential danger, and more than 20 per cent did not realise CO can build up in a poorly ventilated space, such as a caravan, with working gas appliances in it.
"It is great fun to cook outdoors, especially when the weather is good, but holidaymakers need to be aware that they should never take these appliances indoors, even if it starts raining or is particularly cold, or windy. Ventilation is absolutely vital and in small enclosed spaces such as tents and caravans the gas can build up to fatal levels very quickly."
Top tips to stay safe
• Use gas stoves, lights or heaters OUTDOORS ONLY
• Tents and awnings are not 'outdoors' and, surprisingly, are not well ventilated
• Don't use LPG appliances near flammable materials, including fabrics and long grass
•  Don't smoke when changing cylinders and cartridges
•  Do use appliances in accordance with the instructions
•  Do keep gas cylinders and cartridges outside tents
•  Do change cylinders and cartridges outside away from any source of ignition, never in a tent
•  Do check that the appliance is in good order, undamaged and that hoses are properly attached and undamaged. If in doubt, don't use it
•  Do know where you are, what the emergency arrangements are on camping sites and how to call for help.