Please sign CO petition, says Plumb Center
in News
— 20 May, 2014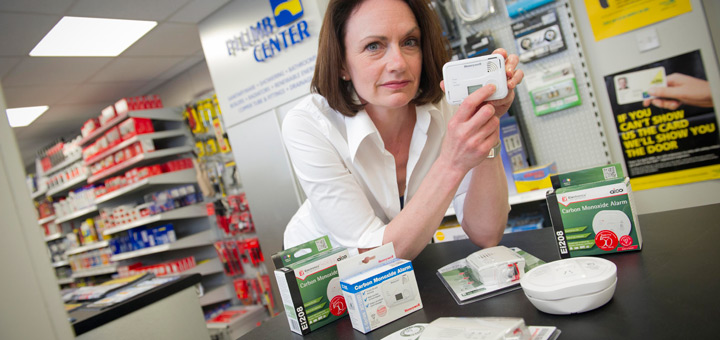 Will you back a campaign to save lives by changing the law on CO alarms? That's what gas engineers are being urged to by Plumb Center and Honeywell, which are spearheading a campaign to change the law,
They want to make it a requirement to fit a CO alarm whenever a fossil-fuel-burning appliance is fitted in England and Wales, mirroring steps that are already in place in Scotland and Northern Ireland.
You can sign the e-petition at  www.no-to-co.co.uk and  Plumb Center says that when 100,000 people have backed the call, a debate will be triggered in the House of Commons and a change in the law will move a step closer.
Gordon Samuel, who helped set up the Katie Haines Memorial Trust, after his 31-year-old daughter died from CO poisoning, is also backing the campaign. He says: "We won't rest until everyone in the UK understands the dangers of CO. It's vital people have an audible alarm, officially approved to EN50291:2001 (The European Standard for Domestic Carbon Monoxide Alarms) and have any carbon-burning appliances checked regularly. We're right behind this campaign."
Plumb Center's Gail van Dijk adds: "One death from CO poisoning is one too many. We know thousands are admitted to hospital each year but the true level of poisoning isn't fully known.
"We've been overwhelmed by the support from trade bodies, boiler manufacturers, politicians and ordinary people. Now we must convert that support into names on our petition. We hope that as an industry we can come together, and stop these needless deaths," said Gail.
• To back the petition go to: www.no-to-co.co.uk