Landlords will be compelled to install CO alarms
in News
— 16 Mar, 2015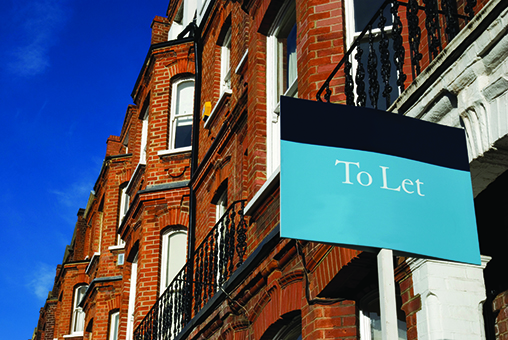 Private landlords in England may soon be required by law to install working smoke and carbon monoxide (CO) alarms in their properties, under measures outlined this month.
The move, announced by housing minister Brandon Lewis, is set to take effect in October this year, subject to parliamentary approval.
The Department for Communities and Local Government (DCLG) also made it clear that England's 46 fire and rescue authorities will be expected to support private landlords by providing free alarms. The DCLG says details of grant funding to enable firefighters to issue the alarms will be announced shortly.
Baroness Finlay of Llandaff, co-chair of All-Party Parliamentary Carbon Monoxide Group (APPCOG), welcomed the news: "Having co-chaired the 2015 inquiry report, and worked hard with parliamentary colleagues to push this through, I am delighted that the government has taken the sensible step to implement changes. While no substitute for the proper servicing and use of appliances, audible carbon monoxide alarms can and do save lives, and at very little cost. This is a huge victory for carbon monoxide safety in the home, especially for those in the private rented sector, who have been identified as being particularly at risk.
"However, we must not be complacent as we still have much to do. The APPCOG has just published a new report, 'From Awareness to Action', which emphasises the need to improve data and understanding with regard to carbon monoxide exposure, and calls for an increased role for the fire and rescue authorities, which has been echoed by today's announcement."
The proposed changes mean that landlords would need to install CO alarms in "high-risk rooms" – such as those where a solid fuel heating system is installed.  Smoke alarms would need to be installed on every floor of their property, and tested at the start of every tenancy.
Those who fail to install smoke and CO alarms would face sanctions and could face up to a £5,000 civil penalty.
The DCLG said this would bring private rented properties into line with existing building regulations that already require newly built homes to have hard-wired smoke alarms installed.
Plumb and Parts Center's Gail van Dijk, said: "We've been pressing for the government to change building regulations through our campaign, Make CO Alarms Law, which has attracted thousands of supporters.
"We're pleased the government has acted to make it compulsory for private landlords to install alarms in rental property, which will help save lives. We would like to see them go further and make it mandatory for alarms to be installed when all carbon-burning appliances are changed, which is already the case in Scotland and Northern Ireland. However we welcome this move as a first step in preventing deaths."