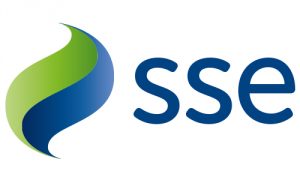 Smart Meter Installer (Gas Qualified)
£29,603 per year (once fully trained) plus up to £6,000 deferred loyalty bonus scheme
Nationwide Opportunities
Welcome to one of the biggest jobs around. The Smart Metering Programme is one of the most ambitious and important energy saving projects the UK has ever seen. At SSE alone, we've got 7 million meters to install by 2020. So we need a bigger team of dedicated and skilled fitters, to help us get it done. Help our customers manage their energy usage, and you'll have the chance to get Dual Fuel Qualified, enjoy more job satisfaction, and have a better work life balance. Now that's smart.
SSE Smart Meter Installer – doing the job
When you're one of our team you'll be the face of SSE, fitting Smart Meters in our customers' homes. You can spend your days out and about in your van, but with the confidence in having the support structure of a big organisation behind you. You'll also have the time you need to make sure that each job is completed safely and answer any questions customers might have. We want you to leave them smiling as well as set up to start saving energy, so it's important that your customer service skills are just as strong as your technical ability.
What we're looking for if you're Gas Qualified:
A current CMA1, CCN1, Diploma in Smart Installation (Gas or Dual Fuel) or an equivalent aligned ACS qualification.
A current MET1, 2 or 4 or FCO1 qualification.
Each certificate should be valid for at least 6 months from your start date.
A current driving licence with a maximum of 6 points.
The benefits
As well as all the kit you need to do the job – van, tools and full PPE – you'll get a great benefits package, including a generous holiday allowance, pension scheme, discounted energy, phone and broadband, and a share incentive scheme. The benefits package also includes:
Discounted health assessments
Help and advice for a smooth pregnancy and beyond
Childcare vouchers
Discounts to gyms, health clubs and leisure centres
Cycle to work scheme
Vauxhall partners programme
Opportunities for development in coaching and mentoring positions
About SSE
At SSE our job is to provide the energy people need, in a reliable and sustainable way. We're involved in producing, distributing and supplying electricity and gas, and we provide other energy-related services too. We're also committed to being a great place to work for our talented and diverse workforce. So we'll give you all the training you need to do a great job, and opportunities to develop within the company.
Want to know more? Visit
https://www.doitsmart.co.uk/apply/?sType=Registered_Gas_Engineer