Group Competence Scheme: ready for roll-out
in News
— 5 Oct, 2015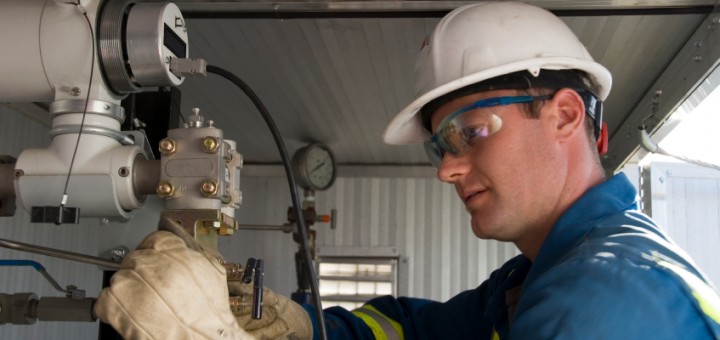 A year on from the launch of the Group Competence Scheme (GCS) from Energy & Utility Skills, the first gas engineers are receiving their accreditation and reaping the benefits of the new system.  EU Skills reports on the experiences of one organisation that has piloted the training and assessment scheme.
The GCS was launched in June 2014 as a new scheme for gas employers, enabling them to renew the ACS competencies of employees through continuous professional development rather than five-yearly assessments.
GCS offers employers a real choice in their approach to gas safety and is a great opportunity to use their existing systems and processes as part of certification.
British Gas has recently completed a pilot for the scheme successfully and is the first organisation to have its GCS certificated, leading the way for other organisations to follow suit. It says it has already noticed an increased focus among engineers towards customer and personal safety as a result, and anticipates further long-term improvements.
Bob Kerr, head of HS&E and compliance, says: "We are delighted with the results of the GCS pilot and are pleased to have a viable alternative to ACS. As we bed in the process, GCS will become business as usual for British Gas and we are already experiencing the benefits among our engineer workforce.
Systems and processes
"We have worked hard to develop our own systems and processes to ensure our engineers are competent in all matters of gas safety, and the GCS gives these further recognition. We would encourage the industry to seriously consider implementing their own GCS and are proud to have been involved in leading such a ground-breaking pilot."
The scheme is now tried, tested and ready to roll out across the industry. EU Skills says there's a good deal to learn from the successful pilot, and companies can work with it to build and implement a GCS model tailored specifically to their needs.
Commercial director Kev Sankar says: "With the scheme now proven from end to end, we are focusing on extending its use across the whole industry. While last year was about testing and proving, this year is about implementation, establishing consistent standards and improving efficiency across the sector.
"It is important to remember that the scheme is available for businesses of any size: not just the biggest companies, but small and medium-sized businesses as well.
"We are ready to support businesses across the sector and can provide support packages tailored to suit individual business needs."
ACS alternative
An alternative to ACS, which relies on a snapshot assessment every five years, GCS is a more robust approach as it assesses competence on an ongoing basis, using existing management systems. Evidence is gathered by the employer over a five-year period.
Once competence has been demonstrated, the employee receives certification from their employer, and the employee's competence is renewed for a further five years. This helps gas engineers as they are engaged in the process from the beginning, removing the need for often stressful and time-consuming assessments.
It is also beneficial for employers, offering significant legal protection as the scheme represents 'all reasonable steps' that any employer could implement to ensure the continued competence of employees.
GCS has been developed by the industry, and is based on a proven existing model used in the rail industry. Concept testing was completed by EU Skills members in agreement with the HSE and UKAS, and each GCS is audited
and certificated by a UKAS-accredited Certification Body to ensure that it is robust.
Support
Switching to GCS is a major business opportunity for Gas Safe registered businesses and EU Skills can tell you more about the range of support packages available. Many small and medium-sized businesses already have operational capability to manage training and competence, but may need to improve their recording processes and/or tighten up on some aspects to ensure that their GCS operates smoothly and satisfies the scheme requirements.
EU Skills can help with a successful transition, working closely with employers to align the scheme with their existing systems and processes while also helping employers to build trust within their workforces in the viability and sustainability of a new system.
It can also provide advice and guidance on how the GCS can work for any business to save costs and strengthen the ongoing competence of the workforce.
• Contact Lucy Ritchie, GCS Lead at EU Skills, for more information,
tel: 07850 203755 or lucy.ritchie@euskills.co.uk, www.euskills.co.uk/gcs