Geberit's AquaClean takes to the road
in News
— 20 Jun, 2016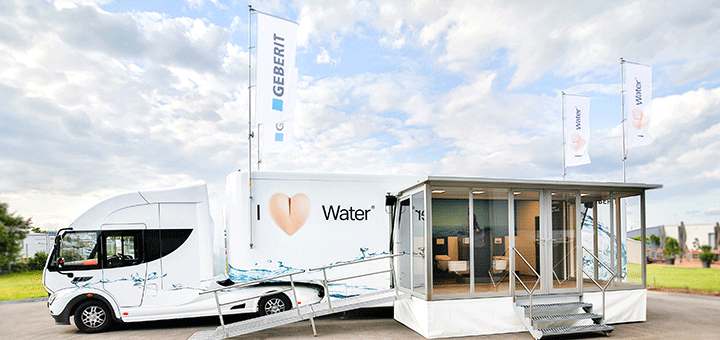 Geberit is taking to the road this summer with its AquaClean 'My First Time' tour. The tour in July introduces the latest shower toilet technology to consumers and raises awareness of the many benefits of cleaning with water.
The tour will stop at Edinburgh, Bristol, Manchester, Birmingham and Leeds, with a variety of activities taking place at each city to encourage people to get on board with this latest bathroom technology in the most innovative of ways.
The tour is fitted out with working Geberit AquaClean shower toilets, and consumers will be encouraged to try the technology out for themselves and to share their first-time experience via social media, using the hashtag #myfirsttime. They can find out about shower toilets and the many benefits of cleaning with.
Geberit will be partnering with local charities to raise funds for good causes within the community, and each visitor who trials the Geberit AquaClean will be given a penny token, which Geberit will match with a £1 donation to a chosen charity.
Consumer marketing manager Sara Johnston says: "The Geberit AquaClean tour is an excellent opportunity for us to partner with local charities as part of our commitment to the community, helping to raise much needed funds for good causes. It promises to be a busy tour that will really get people talking about Geberit AquaClean and trialling it for the first time."