A third of Brits don't know the signs of an unsafe gas appliance
in News
— 3 Sep, 2018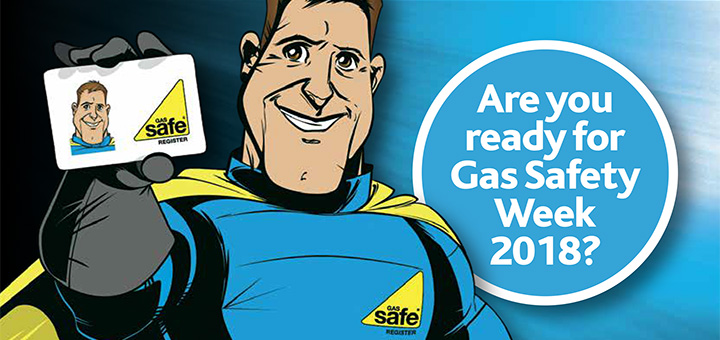 One-third of UK adults (33 per cent) don't know the signs of an unsafe gas appliance, according to research from Gas Safe Register. One in six adults (17 per cent) surveyed also said they take no steps at all to ensure their home's gas appliances are safe.
The survey found less than half (47 per cent) of adults have their gas appliances checked annually by a Gas Safe-registered engineer, and two in five (38 per cent) have an audible carbon monoxide alarm in their home. One in three people asked (29 per cent) know to check that their gas engineer is on the Gas Safe Register.
Around one-third of people recognised the signs of an unsafe gas appliance as a lazy yellow flame (33 per cent), a pilot light that keeps going out (32 per cent), or black marks or stains on or around the appliance (29 per cent), while only 12 per cent knew that increased condensation inside windows could be a sign of an unsafe appliance.
This Gas Safety Week (17-23 September), Gas Safe Register will be raising awareness about the dangers of unsafe gas appliances, with the support of the industry.
Each day of Gas Safety Week will focus on a different topic:
Monday – Family Matters: Keeping you and your family gas safe
Tuesday – In the Know with CO: Stay safe and stay alert on carbon monoxide gas risks
Wednesday – Responsible Renting: Know your landlord's gas safety responsibilities
Thursday – Tackling Illegal Gas Work: Watch out! If they are not on the Gas Safe Register, they are an illegal fitter
Friday – Gas Safe Heroes: Gas Safe engineers are your everyday heroes, saving lives and keeping your homes Gas Safe
Saturday – Don't Do It Yourself: Leave gas work to the experts, and always use a registered engineer to ensure your gas appliances are operating safely and efficiently
Sunday – Home Safe and Sound: Safety advice in your home.
Jonathan Samuel, chief executive of Gas Safe Register, says: "This Gas Safety Week we are encouraging families to learn about why keeping your gas appliances working safely is so important. A gas safety check by a registered gas engineer is the first line of defence from a potential fire or carbon monoxide poisoning, and we recommend getting a gas safety check every year for peace of mind."
Show your support for Gas Safety Week 2018 by following @GasSafetyWeek on social media, and share how you are raising awareness of gas safety using the hashtag #GSW18.